Drive Your Career Further
Why drivers choose Migway
In this video, David Notaro, an experienced truck driver, talks about what his 2 years with Migway have been like. David discusses the questions all cdl a truck drivers are curious about, such as pay, home time, and the dispatch process.
Johny Reina, a Migway CDL-A Driver talks how he achieves driver success. Johny notes that working with Migway is the best decision he has made in 27 years as a professional driver. Johnny answers questions about what every driver is concerned about.
Listen as Sammy, Migway truck driver, who has been with us for 2 years, tells what he brings home each week, how time-off is handled, and the relationship between dispatchers and drivers. We truly believe in taking care of our drivers and creating a work environment where drivers can take care of their families and grow with us!
Migway life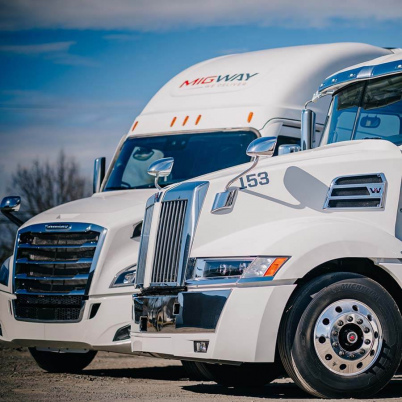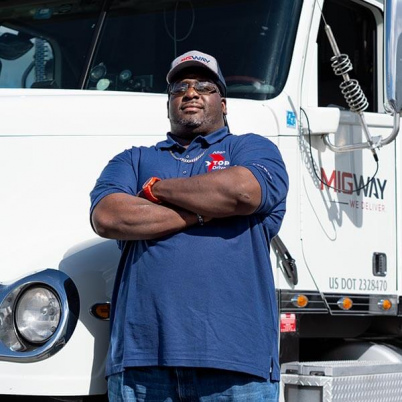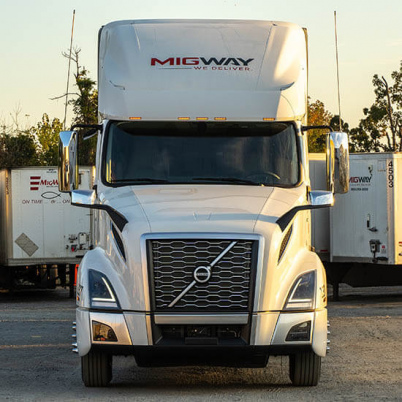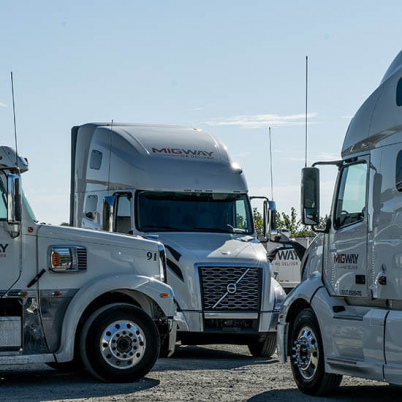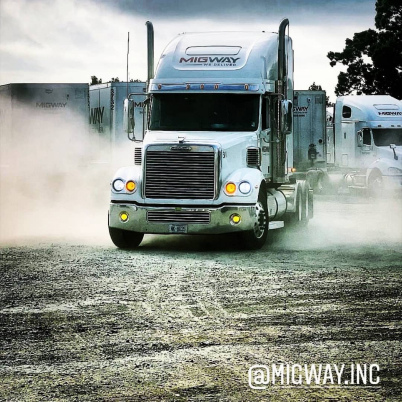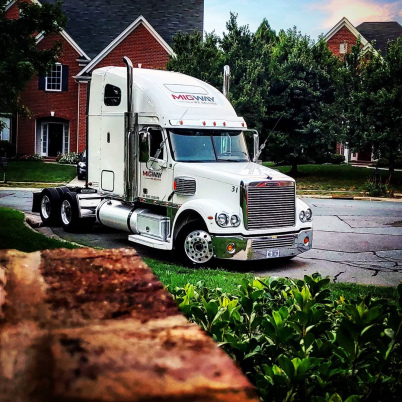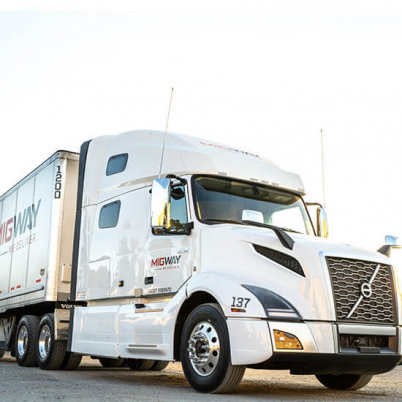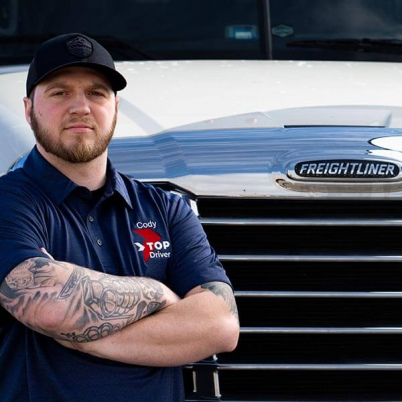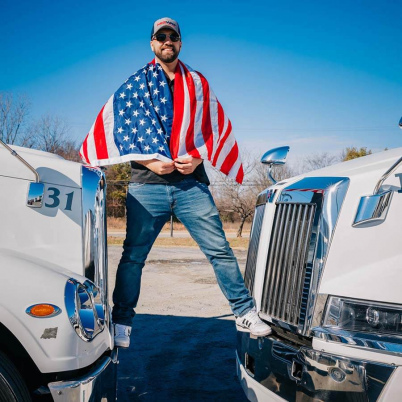 2019-2023
Freightliners, Volvos, Western Stars
Cascadias, Coronados, VNL760, 5700XE (automatic, 10 and 13 speed)
Freightliners, Volvos and Western Stars have proven and reliable technology that gives you more up time.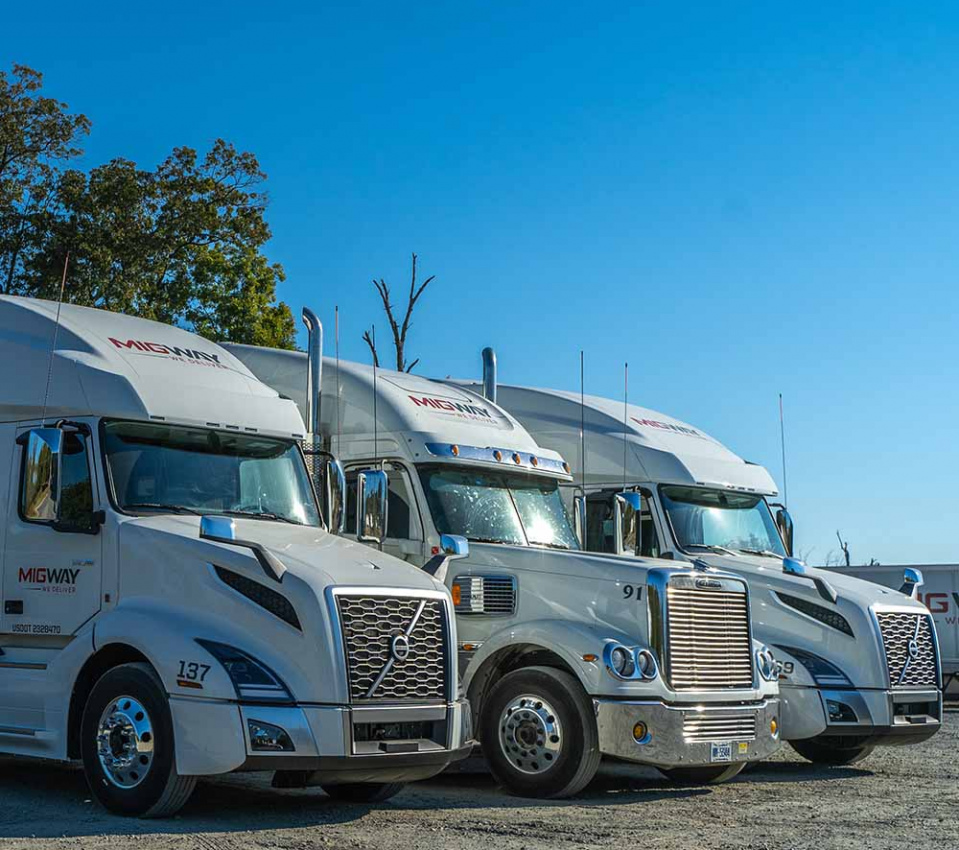 2019-2021
Wabash trailers DRY VAN
An upgraded proprietary aerodynamic spec with tire inflation systems, upgraded landing gears, all reinforced structures.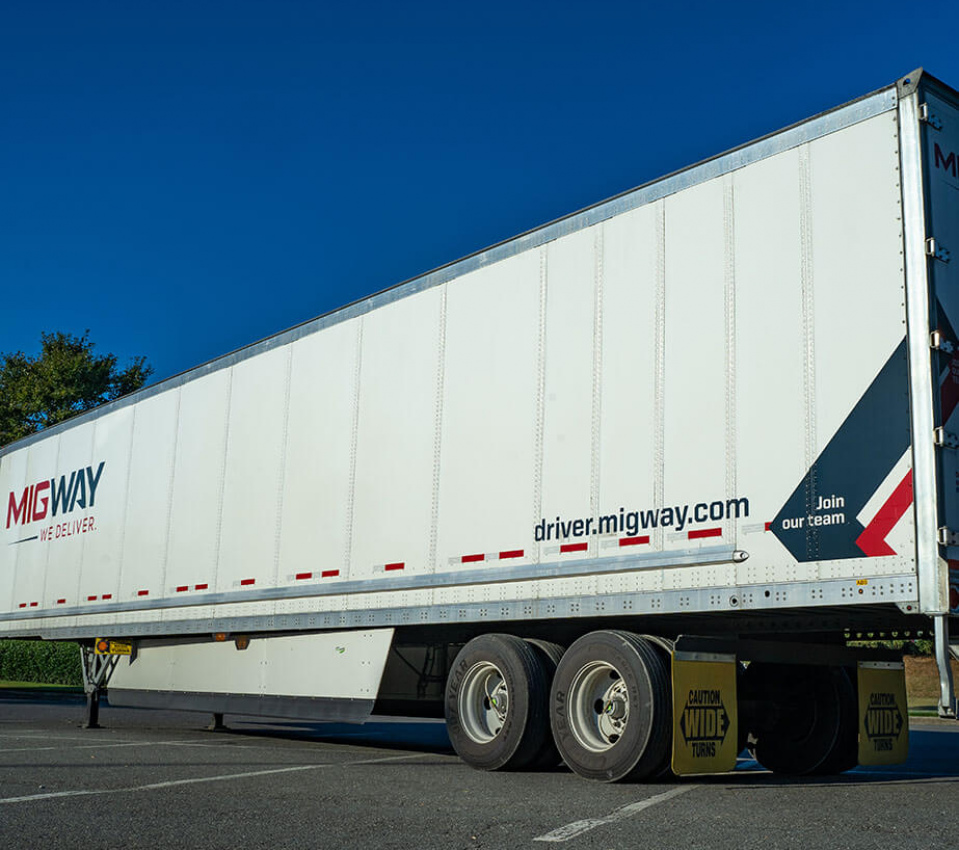 No touch freight

Single pick/single drop

Health insurance

Pets are welcome

Home every weekend
Our runs
Working time
Most runs are Sun PM to Fri PM or Mon AM to Sat AM; most runs are Midwest and NE (NO NYC); additional yards up north for drop and hook; optional weekend runs.
Where we hire
Hiring area
We hire cdl a truck drivers out of the areas our trucks are in daily. Click on the map for more details.
States
North Carolina, NC
Ohio, OH
Pennsylvania, PA
South Carolina, SC
Virginia, VA
West Virginia, WV
Requirements
O.T.R.
2 years
required, 3 years preferred
Automatic, 10 or 13 Speed
(Experience)
Pay & benefits
0.60 cents per mile
Safety Bonus
Testimonials
MigWay is a great company to work for
That's why I've been here this long. They meet my needs. But that's reciprocal, you know? So, it makes for a great relationship. Dispatch is great. Communication is the main thing we need out here on the road, and they do whatever it takes to meet our needs. On a business level and a personal level, we have the same vision in mind. If there are ever any issues, we talk about it. This is truly a wonderful way to provide for my family.
Driving for MigWay is a good job and a great opportunity
I make good money here. It's a good, family-oriented company. David puts in the extra effort to grow the company and make it profitable for everyone, and they take pride in the equipment, keeping us in new trucks and trailers. The people here are dedicated - they're here for the long haul. MigWay people are loyal. There's not a lot of turnover because people like to work here.
MigWay takes care of us
The biggest thing that stands out to me about driving for MigWay is that I can go in and talk to the boss. It's an open door policy at its best. A lot of companies say they have an open door policy, but they don't really want to hear what you have to say. They don't want to hear that there's a problem with their truck. But here, they really listen. They WANT to know if there are problems -- so they can fix them. When I've had a truck problem before, other places will say, 'Well, can you keep driving it for another week?' But here, there's an on-the-spot tech. I can call him directly and get the truck right in -- in time for my load the next day. As drivers, we're the ones who are out there. MigWay takes care of us.
Migway is a great company to work for!
Work hard to make really good money! Personally, they have given me all the miles I asked to handle. Plus, paid out quickly for the two DOT inspections I've passed in the last 2 weeks. Highly recommended!
It's definitely the truth!
I currently drive here and if you run, you will make $2000+ weekly. If you want miles then this is the place for you. If you want to hang out at the truck stop, then this won't be a good fit for you.
9349 China Grove Church Rd, Pineville, NC 28134