A
process

that delivers

The experienced team at MigWay in Charlotte offers a variety of critical services to meet your rush trucking, expedited shipping, distribution, warehouse storage, and logistics needs. With MigWay, whatever the service, you are more than covered.

Our exclusive, efficient process is the key to our excellence in long haul trucking, dispatch, and freight shipping services. Our one-to-one dispatch means you talk to ONE expert dispatcher during the shipping process from start to finish -- no in-between guys, load planners or missed details. Our trailer options allow you to choose to load your shipment into our dropped trailer or live load it and have one of our standby local drivers pick it up within 4 hours. And our elite long haul trucking team makes sure your load is delivered on time - every time.
01
02
One dispatch for entire load
Dropped trailer or live load
We pick up within 2-4 hours
Services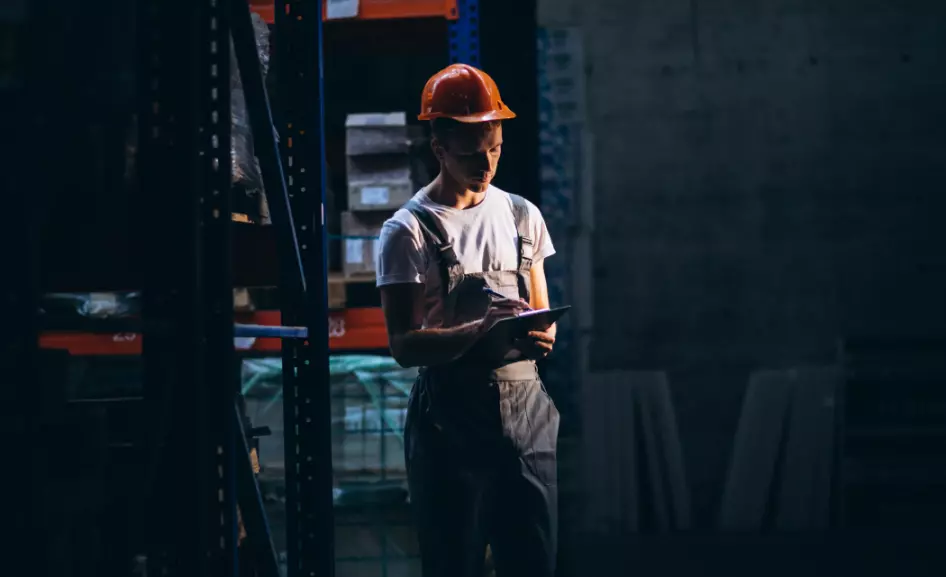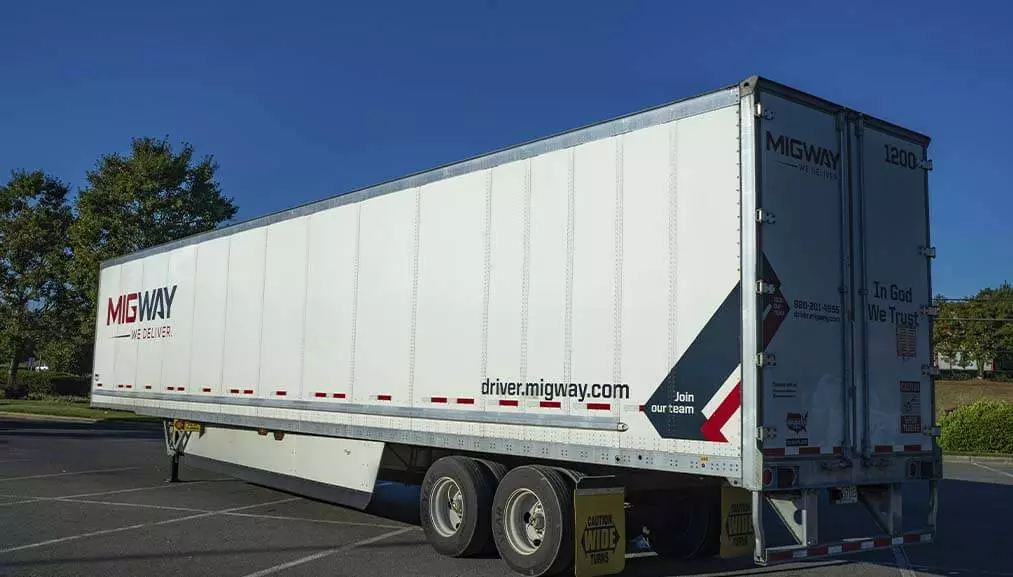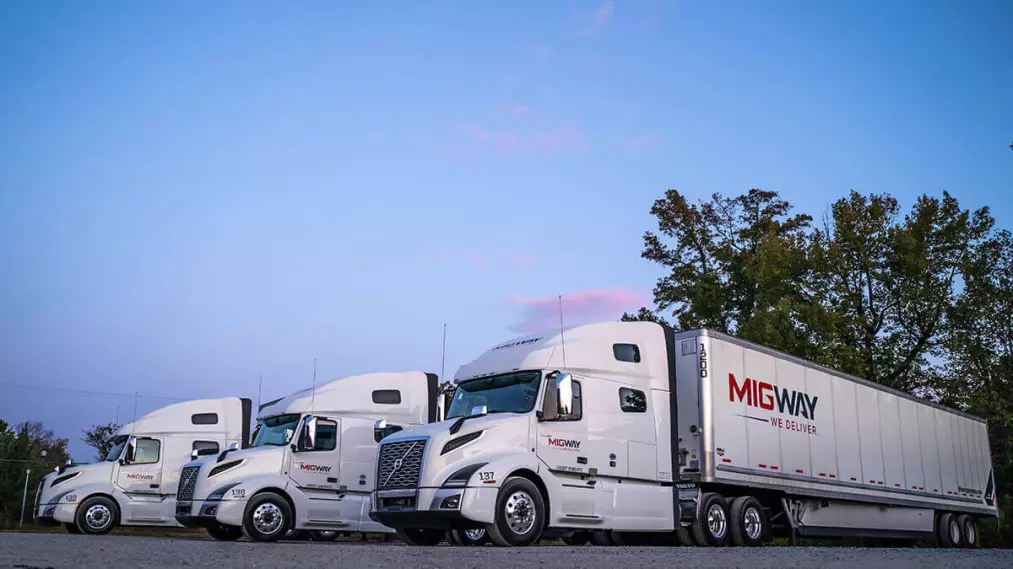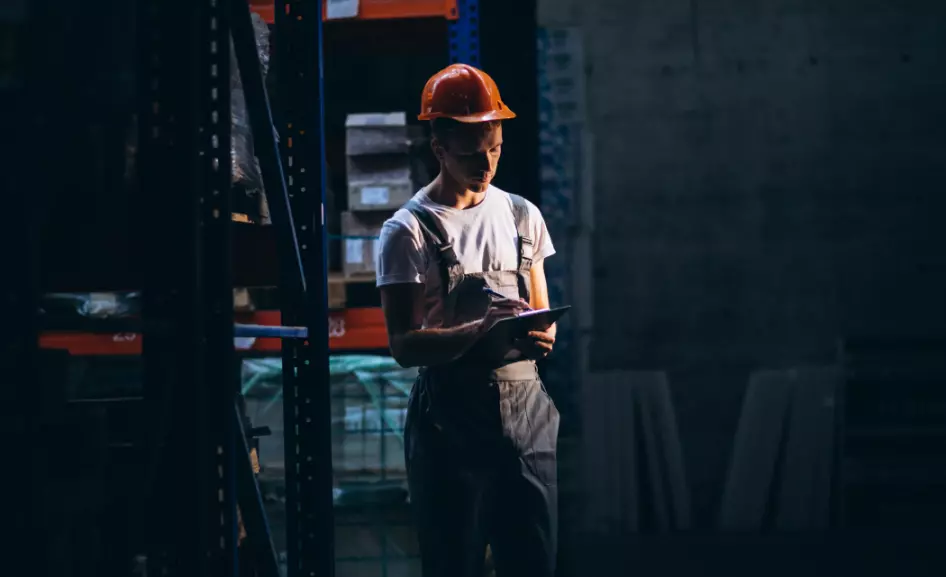 Warehousing
Our Migway trailers are not the only place that you can trust your shipment to be held securely. With the flexibility of our warehousing operation, you will never have to worry about the status of your shipment once it leaves your dock. For our valued clients and partners, we are able to provide both short and long-term storage. We are more than equipped to service your transportation needs regarding warehousing including:
Proper and attentive storing conditions for your commodity
Provided bills of lading, shipping manifests, and labels
Ability to secure until final mile delivery
Ease of access to shipments requiring recovery transit and returns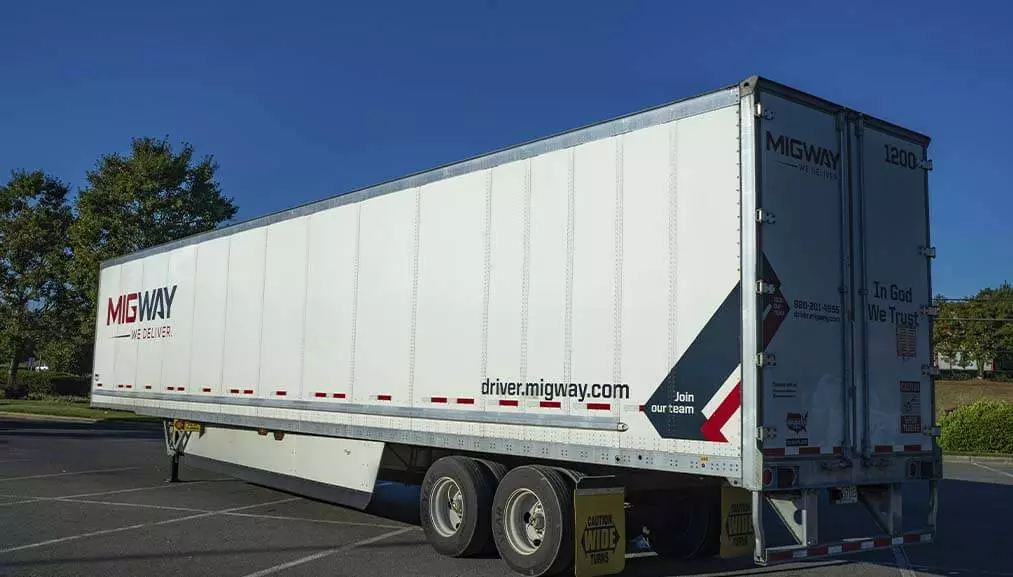 Dry Van
MigWay's plated, vented dry vans are no more than 2 years old. With paper spec floors, Samsara individual tracking devices, and cargo sensors, we're geared up and ready to securely move your rush trucking shipments for distribution or warehouse storage.
Additional dry van services:
Same-day shipping
Expedited freight
Shipment pairing
High-value cargo protection services
Drop trailers
Expedited Services
The ability to deliver expedited services is completely necessary in today's ultra-connected world. Whether your "Plan A" falls through or you require a shipment to move immediately, you require a carrier that can deliver your cargo same-day or next day. During rush-critical loads, the nature of rushing a shipment creates room for error, but not in the case where rush-critical loads are an area of expertise.
Reliable, scheduled deliveries you can trust
Flexibility to re-deliver if needed
Single point of contact 24/7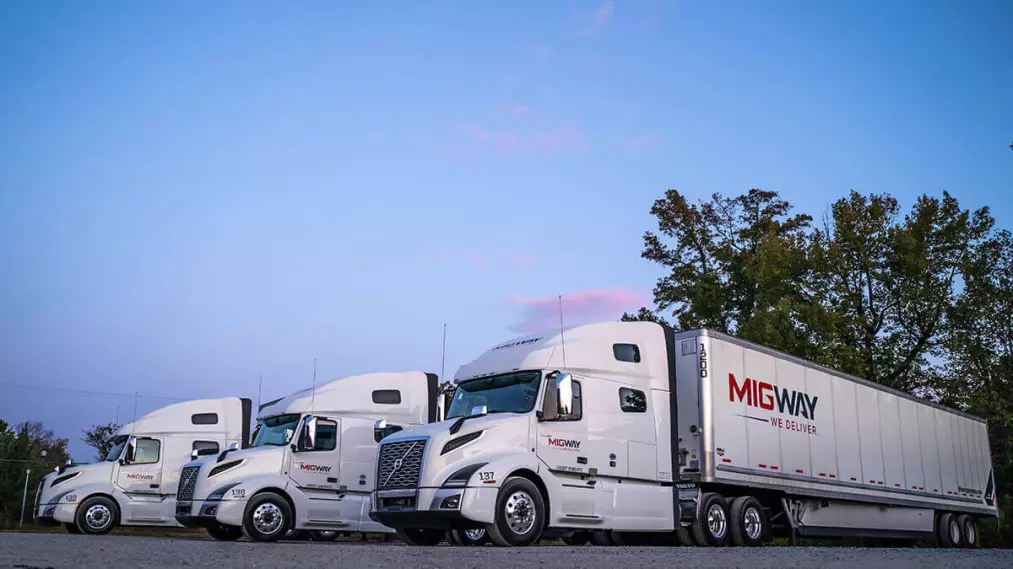 Asset capacity
Take advantage of our growing capacity of 260 trucks and 450 trailers available for you and your shipment's needs. We've overstocked our supply of vehicles and trailer capacity so that we are prepared for any project. Our latest model assets are equipped with real-time tracking that is easily accessible for our customers and partners, allowing us to guarantee transparency and efficiency when hauling for your business.
MigWay provides:
Ready supply of capacity and expansive coverage of the US
Best-in-class trucks and trailers
GPS tracking and live sharing
Top priority and sense of urgency for your shipments
Migway is strategically built for your expedited loads
It's how we are wired. You may be backed against the wall, but at MigWay, time is on your side. Always.
With our aggressive team of fleet managers and our elite team of long haul truck drivers, we simply handle hot freight loads better than anyone else in the Greater Charlotte area.
This is why you can trust us 100%:
24/7 dispatch for your best freight shipping experience
Cargo-monitoring technology, and consistently updated equipment for your cargo safety
Experienced drivers of over 3 years: they're people you can rely on
Extra trucks and trailers on backup with drivers for your urgent needs
OUR APPROACH
Checks and balances
Our process is lean and agile. We've eliminated the layers of management and red tape that slow down progress -- for clients AND drivers. When you specialize in rush-critical loads, there's just no time for that. That means we're efficient enough to be flexible, resourceful enough to solve problems on the fly, and driven enough to do whatever it takes to get the job done. Anytime. Every time.
What you see is what you get
We don't have time for spin, and neither do you. So, we shoot it straight every time. You tell us what you have, where it needs to go, and when it needs to be there. Then we agree on the price. No surprises. You have 24/7 access to your shipment manager until your load is delivered. No transfers to admin assistants or operators. One person. We keep you updated, and we deliver solutions, not problems.
Follow through
Urgency creates demand. And the only way to meet the demand is to be...well, demanding. From support staff to drivers to mechanics, we are consumed with doing what we say we will do. We could give you a statistic about our on-time reliability, but our customers aren't impressed by stats and promises. Our customers are sold on their experience with us. They know our bottom line: We Deliver.
Pin point accuracy
We've been at this long enough to develop a method that works. Sure, we use technology and systems, but the key is identifying the right driver and route for the load. That's just experience. Unforeseen complications are part of the business. Having grown up in the Charlotte area in this business, we've seen it all. We anticipate issues and resolve them, seamlessly handling your complex logistics from dock to dock.
Testimonials
Arthur C - Shipping Director
I've been working with MigWay for the past 3-4 years, and they have been great! I've been a shipping manager for 7 years, and in that time I've had issues with the quality of service I get with some companies. Not with MigWay. They're dependable, they have quality service, and they deliver on time. Their attention is really personal -- I can tell they actually care about our relationship. I would give them every load if I could. Whatever the situation, they just come in and fix it. MigWay is, by far, the best I've worked with.
Lam S - Account Manager
I've worked with MigWay for almost two years now. They are friendly and really easy to work with. Their whole team is responsive, and they're reliable. They also know their stuff. MigWay knows their lanes, and they charge reasonable rates. Once, I had a load to run from Pennsylvania to Missouri. MigWay bid on the load. I ended up offering them more money for the load because they'd been really good to us. But, David declined the extra money. He wanted to keep his word, and said they'd do it for the price we'd originally agreed on. I was really impressed by that.
Lora - Logistics Manager
We have been working closely with MigWay for over 5 years. The relationship has been great. They do dedicated loads for us 1-2 times a week and do specialty loads for us as well. They have come to our rescue on several occasions and are always there for us. The lane that they work on with us weekly is a challenging lane, but they are successful in working those lanes. Stan is our main point of contact, but all of the MigWay dispatch team are super to work with. Personality & hard work mean a lot. The MigWay team as a whole are a delight to work with. They are dedicated to those they work with: very professional, kind & hard working. That speaks volumes of a company, especially nowadays. It's a pleasure working with them, and we would highly recommend them to anyone.
Get in touch
With MigWay, expect:
Unmatched time-sensitive deliveries

24/7 solo point of contact

Access to distribution and warehousing services

Damage-free guarantee

Extensive area coverage of US